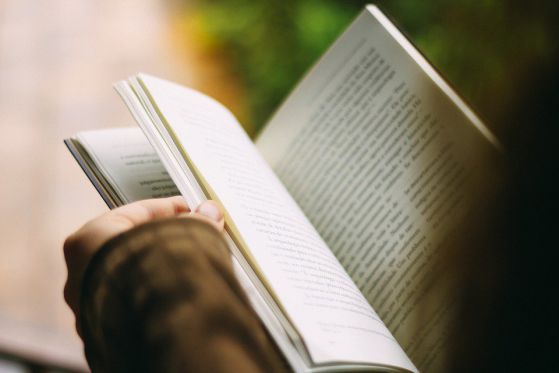 I have always loved reading books. I was a young kid who had no dolls to play with but books I could read. I would make a fortress of books and pretend I lived in a faraway place. I imagined I was a bookseller who visited the world to share the books I had or invented similar games all involving books. Most of the book were old ones that my neighbours had discarded or books my parents had gotten at book sales or ones they had when they were young children themselves.
I vividly remember the first ever reading competition I participated in and won. All my friends struggled with reading but I managed to read the book perfectly without any mistake. I still have the orange certificate I got for winning the competition.
A lot of times I would see my mother reading a book whilst sitting on the armchair, sipping tea. She would get so engrossed in reading that I would stare at her and wish I could do the same. Seeing her read fueled my desire to read and pretty soon I joined the library where I could borrow books and read till I was told it was time to go home.
Living in a small town, I was always seen with books in my hands. In a few months I had devoured the entire miniscule library at the prayer house, and needing to acquire more books, I would befriend the ladies I knew would have books in their home libraries and request them to lend me their collection.
All the way through high school, college and university I always read a lot of books. The best gift anyone could ever get me was books. I also created a goodreads and instagram page showcasing the books I had read with my reviews. I preferred that over facebook.
Even to this day, I still read a lot of books. Everywhere I go, I have a book in hand and my kindle. It isn't that I do not want to socialize, it's just that I love reading and getting lost within the pages of a book.  It gives me the chance to live so many different lives, meet so many new people and often escape from the mundane daily life.
Most Common Questions I get asked:-
Do you like to read?
2. Do you want to go to the bookstore or for shopping?
3. What else do you do besides reading?
4. Why would you read a book when you can watch the movie?
5. Have you read any good books lately?
6. You just bought that book today. How could you have read the whole book within a day?
7. You read a lot, don't you?
8. You cannot read that book in one day.
9. Do you really read in this generation of facebook addiction?
10. Which one is your favourite book?
Links to websites only readers will understand:
http://www.cosmopolitan.com/sex-love/news/a34411/things-only-women-obsessed-with-reading-understand/
https://media.bookbub.com/blog/2016/06/20/memes-about-binge-reading/